Institut de Physique et Chimie des Matériaux de Strasbourg (IPCMS)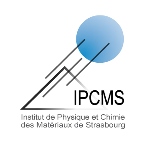 23, Rue du Loess
67034 Strasbourg

The conference will take place in the IPCMS amphitheater, located on the ground floor.

The IPCMS is located within the CNRS Campus de Cronenbourg, on the northern outskirts of Strasbourg:
The Campus entrance closest to the IPCMS is situated in Rue Becquerel. See annotated map.

_____________________________________________________________________

ACCESS TO THE WORKSHOP VENUE

BY PUBLIC TRANSPORT (Train/bus/tram)
From the central railway station, take the bus line "G" (outside the main entrance, slightly on the left) direction Espace Européen de l'Entreprise, and get off at the stop "Arago". The campus entrance rue Becquerel is situated just in front. Information on local public transportation in Strasbourg can be found here. The ride from the station to the Campus takes less than 10 min. See annotated map .

Important info

: The entrance of Rue Becquerel is only open between 7:30-9:30 and 17:00-19:00. Outside these times, you can access the campus from the main entrance located in the Rue du Loess (from the bus stop "Arago" turn left and follow the rue Becquerel keeping the campus on your right-hand side, then turn right after the Place de Haldenbourg). See annotated map and the map of the Cronenbourg campus here.

BY CAR
BY AIRPLANE